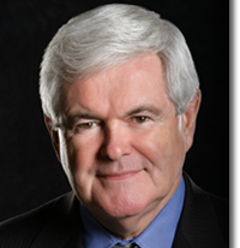 News reports of Newt Gingrich's business dealings with Freddie Mac have made very little impact on his bid for the Republican presidential nomination, according to a new Reuters/Ipsos poll.
The new poll, conducted Nov. 18-19, shows that 24% of registered Republicans would vote for the former Speaker of the House of Representatives if the party's primaries were held today. This is up eight percentage points from approximately a week ago, and it puts Gingrich ahead of former Massachusetts Gov. Mitt Romney, who trailed in the poll with 22% of Republican voter support. Businessman Herman Cain and Texas Gov. Rick Perry trailed in the poll with 12% and 10%, respectively.
The Reuters/Ipsos poll also found that 46% of the surveyed Republicans were not impacted by the news that Gingrich received up to $1.8 million in consulting fees from Freddie Mac, while 31% felt that it left them with a less-than-favorable view of the candidate.
Julia Clark, an Ipsos pollster, believes that Gingrich's longevity in national politics helped to buffer him from any damage from the Freddie Mac connection. 'Because he is established, this makes him much more well protected,' she says.