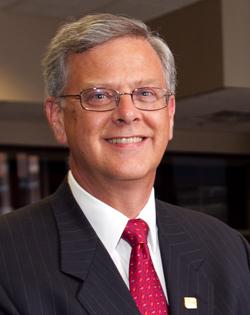 The American Bankers Association (ABA) has urged the withdrawal of the proposed Basel III capital rules.
In testimony before the House Financial Services Subcommittees on Financial Institutions and Consumer Credit, Daniel T. Poston, chief financial officer of Fifth Third Bancorp, spoke on behalf of the ABA and warned that U.S. banks will experience an acute negative impact if the Basel III proposals are enacted.
'Rules with the power to create significant economic dislocations must be carefully considered and based on strong analytical research,' Poston says. 'That was not the case in this rulemaking. In the desire to make changes, it should not be forgotten that the more complex the rules and the larger the change, the more likely they are to create unforeseen and detrimental consequences to our economy.'
Poston notes the banking industry's strong support of standards for appropriate levels of high quality bank capital, but expressed concerns about the complexity and arbitrary nature of the Basel III proposal.  Â
'The issue here is not about higher levels of capital, as it is widely recognized that more capital would have made the financial problems for banks less severe in the last crisis,' Poston says. 'Rather, it is the complex operation of the Basel III proposals, the volatility of capital measures and the arbitrary – and excessive – risk weights that will hurt banks, our customers and the U.S. economy overall.'
Poston also stresses that the proposals would have a highly negative impact on mortgage markets.
'The proposals related to mortgages would lead to a significant contraction in the mortgage market, completely upset home equity lending, and further tighten and raise the cost of mortgage and home equity credit for borrowers,' he continues. 'Some proposals specifically target many safe and sound mortgage products and services for harsh capital treatment, driving up costs and compelling banks to reduce – or even stop – their involvement in mortgage lending.'
Poston adds that federal banking regulators' standardized approach to the issue 'should be withdrawn and an empirical study should be undertaken to better inform the development of an appropriate set of rules.'