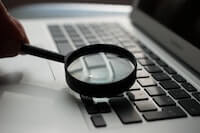 Michele Golden has joined Accurate Group, a provider of technology-driven real estate appraisal, title data, analytics, and e-closing solutions, as chief appraiser.
Golden most recently held the role of residential real estate consultant on the valuation leadership team at Wells Fargo. She has approximately 30 years of executive level real estate appraising and lending experience with national banks, federal agencies, investment banks and financial services companies, and a major appraisal management company.
In her new role, she will manage Accurate Group's staff appraisers, appraisal compliance and regulatory issues.
"Michele has had an impressive career to date, and as a proven leader in real estate valuations, I'm very excited to welcome her to the team," says Steve Baczkowski, chief operating officer, Accurate Group, in a release. "I'm extremely impressed with her knowledge and experience and am looking forward to the strategic advances Michele, along with our highly skilled valuation team, will achieve as they drive the company's vision forward."
"I look forward to using my experience and subject matter expertise to support our customers and improve product delivery through the continued use of innovative appraisal technology," adds Golden. "And I'm very pleased for the opportunity to work with such a seasoned management team to accelerate the company's growth."
Photo: Agence Olloweb