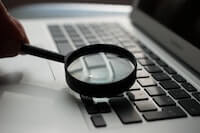 Appraisal management firm Accurate Group is now verified to support Freddie Mac's ACE+ PDR (automated collateral evaluation plus property data report) product, giving lenders increased efficiency and broader access to property data collectors.
Accurate Group will deliver data collection for ACE+ PDR orders through its property inspection division, GroundWorks.
Real estate lenders who leverage Accurate Group for Freddie Mac's new ACE+ PDR offering may benefit from the innovation of appraisal modernization resulting in significant cost savings, quicker turn times, mitigation of risk, and the advantage of a robust panel ready to fulfill orders.
"GroundWorks provides the real estate sector with over 30,000 inspections per month, nationwide," says Paul Doman, president and CEO of Accurate Group, in a release. "Our best-in-class proprietary desktop and mobile technology disrupted the industry when first introduced in 2018 and continues to raise the bar as we continue to innovate without sacrificing quality, accuracy or compliance."