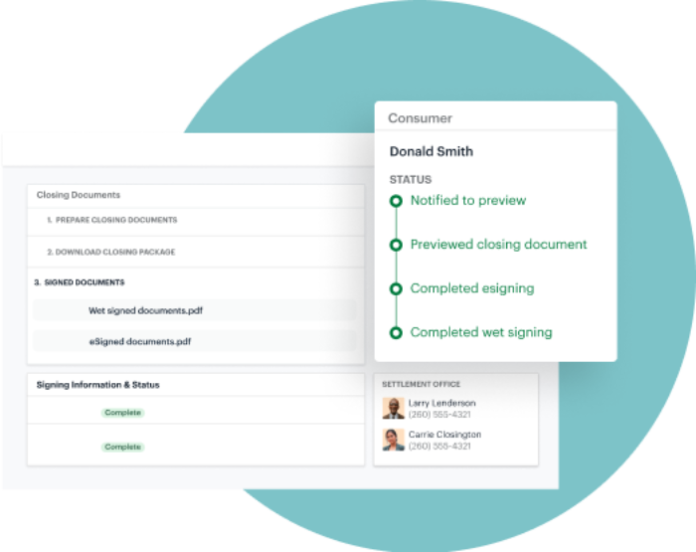 AnnieMac Home Mortgage has selected Snapdocs to scale eClosings as it moves to a digital mortgage process. AnnieMac selected Snapdocs' digital closing platform, as well as Snapdocs eVault, to scale AnnieMac's digital closing footprint. Snapdocs will create one standardized process for every closing regardless of settlement partner, loan type or region to increase operational efficiencies, maximize transparency across all parties, and reduce the time it takes to generate loan packages.
Borrowers will preview and eSign closing packages before closing to decrease errors and experience shorter closing appointments. AnnieMac will also receive hand-in-hand partnership from Snapdocs experts.
"We were introduced to Snapdocs by Lenders One as a preferred eClosing provider for its members. We chose the platform because of its robust eClosing technology and outstanding reputation with title partners for exceptional customer support and expertise. Snapdocs will enable AnnieMac to grow our eClose footprint and provide a superior borrower experience at the closing table," says Stephanie Zinsmeister, executive vice president of operations at Annie Mac Home Mortgage. "Customer service is our business, and the closing is the last impression of AnnieMac that our borrowers form. Our partnership with Snapdocs will ensure our eClosing experience is always excellent and that we exceed our customers' expectations."
"Snapdocs is a trusted preferred partner of Lenders One because of the team's continued dedication to customers, ability to help clients scale, and proven track record of digital eClosing success," comments Jason Wright, senior director of national programs and eMortgage services at Lenders One. "We're thrilled for AnnieMac to take the next steps in their digital mortgage journey and know they are in great hands with Snapdocs."
AnnieMac will also use Snapdocs eVault, an eVault purpose-built for mortgage and designed to scale eNotes, to create and store eNotes. Borrowers will eSign closing documents, including the eNote, and Snapdocs will automatically store the eNote in the secure eVault, register the note with MERS and allow instant delivery to all of their counterparties.
"In today's competitive purchase market, lenders must embrace digital closings as a key strategy to help them reduce errors, increase profitability and improve customer satisfaction," states Jeff Jones, AVP of sales at Snapdocs. "Lenders like AnnieMac are critical in shifting the mortgage industry forward and demonstrating the numerous benefits of digital closings for employees and borrowers, as well as settlement and secondary market partners. We're thrilled to be a partner in AnnieMac's digital mortgage journey and to showcase the critical role technology plays in streamlining home-buying today and in the future."