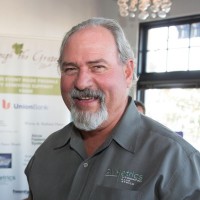 Black Knight Inc. says it has updated its ValuEdge AVM Cascade with its CA Value AVM, which was developed by Collateral Analytics, a Black Knight company.
Black Knight's ValuEdge Cascade is an automated valuation model (AVM) cascade that quickly delivers cost-effective residential property value estimations using high-performance Black Knight AVMs to maximize accuracy and hit rate while minimizing outliers. Each property is valued by the most appropriate model for the property's geography based on independent testing conducted by AVMetrics, a national independent AVM testing firm. The resulting Model Preference Table (MPT) provides optimum cascade performance.
Each model relies on the same data sets, but uses different algorithms and techniques to deliver valuation estimates. The enhanced ValuEdge AVM Cascade is tested and validated each quarter by AVMetrics, which also performs extensive testing and analysis used to determine model sequencing at the county and state levels. To help users of the ValuEdge Cascade trust in the integrity and be confident they're using the most accurate and reliable AVMs, AVMetrics manages the ValuEdge AVM Cascade from testing through deployment.
With the addition of the CA Value AVM as a fifth model, ValuEdge Cascade can now deliver even higher hit rates and accuracy. The CA Value AVM employs neighborhood-specific comparable selections and a multitude of individual valuation sub-model approaches. These provide the basis for the CA Value AVM Confidence Score, which consistently shows a very high correlation with AVM accuracy.
The enhanced ValuEdge AVM Cascade can be used during every stage of the lending or property valuation process – from origination, underwriting and quality control to servicing, portfolio review and default management.
"The Collateral Analytics AVMs have always tested well in national tests, so adding the CA Value AVM to the suite of AVMs already available in the ValuEdge AVM Cascade should make an already strong performing cascade even more effective in terms of accuracy and hit rate," says Lee Kennedy, managing director of AVMetrics.
Photo: Lee Kennedy