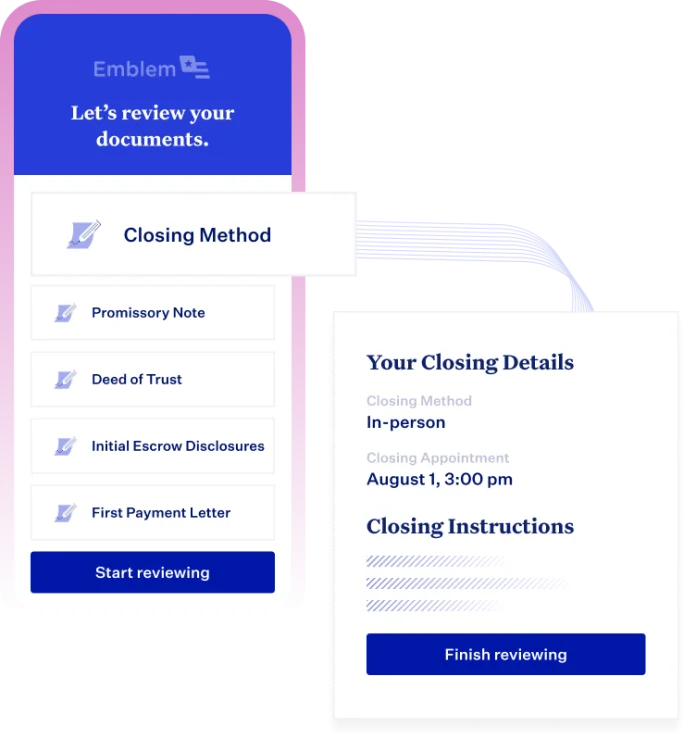 Blend, a cloud banking provider, has released three new eClosing products to provide borrowers with a fully online mortgage closing experience, in addition to helping lenders compete by shortening closing cycles and lowering error rates. The new solutions include Blend eVault, a repository of electronic promissory notes available through the platform; Blend Signing Room, Blend's remote online notarization (RON) solution; and Blend RON Eligibility Engine, which provides RON-eligibility information.
The three new offerings build upon the end-to-end Blend Close solution to provide lenders with advanced digital capability, which can lead to accelerated pre- and post-closing cycle times and reduced overhead.
Blend eVault has the functionality within the Blend platform to generate, sign and register MISMO eNotes with MERS, improving data quality while simultaneously expediting the delivery of notes into the secondary market at a reduced time and lower cost.
Blend Signing Room is a streamlined RON platform that enables Blend Close customers to participate in fully digital closings, integrated directly into the borrower app. Borrowers get a unified and consistent experience from end to end, using the same Blend login credentials to activate the signing ceremony.
Blend RON Eligibility Engine immediately flags applications so that staff can see, at a glance, key RON-eligibility information on each loan. With a patchwork of disparate RON requirements across states and reporting jurisdictions, layered atop underwriter policies, it can be difficult to determine whether a particular loan is eligible to be notarized remotely.
"The last two years have underscored the essential need for lenders to have a completely digital end-to-end mortgage solution," says Nima Ghamsari, head of Blend. "With these three new offerings, Blend Close now offers tremendous capability to provide a truly seamless digital experience to consumers, while passing on cost and time savings for lenders."