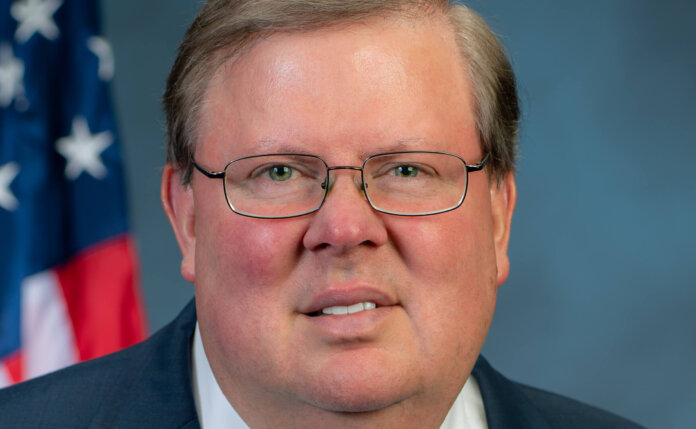 The Trump Administration has announced its intention to nominate Federal Housing Agency (FHA) Commissioner Brian Montgomery to serve as deputy secretary of the U.S. Department of Housing and Urban Development (HUD).
Montgomery has been serving as acting deputy secretary for HUD since January, so he is familiar with the position. He also serves as assistant secretary for housing for HUD.
As the second most senior official at HUD, Montgomery will manage the day-to-day operations of the agency and will advise and assist HUD Secretary Ben Carson in leading the department's nearly 8,000 employees.
Montgomery is the first individual to serve as head of the FHA twice and under three different administrations.
In a statement, Carson says Montgomery "brings tremendous experience to our team and has been a strong voice in the effort to reform the nation's housing finance system." He adds that Montgomery has helped ensure that the FHA "remains a stable and reliable resource for first-time and minority homebuyers, and other underserved borrowers while protecting the interests of taxpayers."
"Once again, I am tremendously honored to be called upon by President Trump and Secretary Carson to serve this department and the American people," Montgomery says. "Service to our fellow Americans is the cornerstone of our department and I look forward to continuing to help fulfill HUD's critical role."
As Federal Housing Commissioner, Montgomery is responsible for the management of FHA's more than $1.4 trillion mortgage insurance portfolio, which includes its single family, multifamily, and health care programs.
As assistant secretary for housing, he also oversees HUD's project-based Section 8 rental assistance housing program, the Office of Housing Counseling, and HUD's manufactured housing program.
Montgomery has more than 30 years of experience in the public and private sectors. He has deep knowledge of housing issues and vast experience spearheading large-scale policy initiatives.
During his first term as HUD's Assistant Secretary for Housing/FHA Commissioner, he spearheaded regulatory reform of the Real Estate Settlement Procedures Act (RESPA), developing solutions to assist struggling homeowners during the financial crisis. His leadership of FHA modernization efforts that led to legislation in 2008.
From January 2003 until April 2005, Montgomery served in the Executive Office of the President as Deputy Assistant to the President and Cabinet Secretary. In this role, he led the White House's internal working group to monitor all facets of the Space Shuttle Columbia accident investigation for which he was awarded the NASA Exceptional Service Medal.
Montgomery also served as Deputy Assistant to the President and Director of Advance from January 2001 until January 2003. During his time as Director of Advance he traveled extensively with President Bush, including on September 11, 2001.
Robert D. Broeksmit, CMB, president and CEO of the Mortgage Bankers Association (MBA), says Montgomery's nomination is "well-deserved."
"During his current tenure as FHA Commissioner and Acting Deputy Secretary, [Montgomery] has been integral in developing policies that improve opportunities for homebuyers and renters," Broeksmit says in a statement. "With his expertise and knowledge of the housing industry, we are confident that [Montgomery] will do an excellent job serving alongside Secretary Carson and other members of the Administration."
"We look forward to continuing our collaboration with HUD on creating solutions for affordable housing, and other critical issues for the housing market and the broader economy," Broeksmit adds.