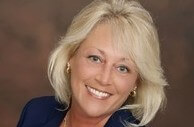 Industry veteran Dianne M. Minor has joined Carrington Mortgage Services in the firm's correspondent lending division.
Minor has more than three decades of real estate and management experience, along with expansive knowledge of the mortgage industry.
In her new role with Carrington, Minor will lead client acquisition and business development.
Carrington launched the correspondent lending division in late 2018. It offers a diverse product set designed to meet the needs of today's non-delegated originators, including conventional Fannie Mae and Freddie Mac products, FHA and VA products, and Carrington's proprietary Flexible Advantage products, which have been developed specifically to meet the needs of underserved borrowers.
"I'm pleased to join such a highly accomplished company as Carrington, and for the opportunity to help build and grow the correspondent lending division," Minor says in a release. "I look forward to enhancing the company's strong position in the market."