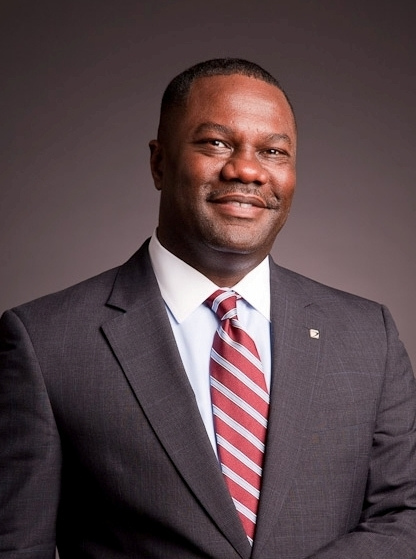 Carver Bancorp Inc., the New York-based holding company for Carver Federal Savings Bank, has announced several changes to its executive management team.
Michael T. Pugh (pictured left) has been appointed to the newly created position of president and chief operating officer. In this role, he will oversee Carver's new business and related operating functions, including lending, retail, operations and marketing. For the past five months, he has been Carver's chief revenue officer, focusing on redesigning its business strategy, management structure and related processes. Before joining Carver, Pugh worked at Capital One N.A. as senior vice president, regional executive and market president of the Eastern Maryland, Delaware and Washington, D.C. markets.
Carver also announced that Mark A. Ricca, its current chief financial and administrative officer, is leaving the company on Feb. 15 to accept a CEO position at another institution. David Toner, Carver's senior vice president and controller, will become acting chief financial officer after Ricca's departure.
Alfredo Assad, most recently a consultant assisting Carver in rebuilding its lending department, has been appointed acting chief lending officer. He was previously a director and president of New York National Bank. James A. Raborn, most recently Carver's senior vice president and loan workout officer, has been named general counsel. He was previously first vice president and director of foreclosure and real estate owned at Emigrant Bank.
John Spencer, most recently chief retail officer, has been appointed chief of operations, which includes oversight of retail operations and branch administration, information technology and facilities.