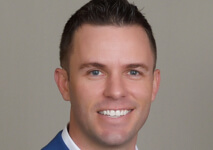 Jessie Van Wagoner has joined Castle & Cooke Mortgage as a loan officer in its North Salt Lake, Utah, location.
Previously, Van Wagoner worked on Castle & Cooke Mortgage's corporate production team and focused on borrower retention.
Van Wagoner will continue to work with borrowers so they may realize their dream of home ownership and will report to branch manager, Dan Hubrich.
Van Wagoner has been a loan officer for Castle & Cooke Mortgage since 2017. As a loan officer, he has been able to help more than 200 individuals and families achieve their home financing goals in the past two years. He specializes in Conventional, FHA, VA and USDA loans, as well as jumbo loans and down payment assistance programs.
Van Wagoner is available to provide an exceptional mortgage experience to a wide array of homebuyers.
Prior to joining Castle & Cooke Mortgage, Van Wagoner worked as a general contractor in residential and commercial construction for 10 years.
This experience translated to an interest in home repairs and remodeling that he still holds today.