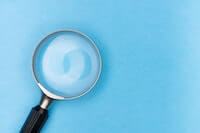 As the COVID-19 related foreclosure moratoriums wind to a close and mortgage servicers brace for a potential wave of defaults, the Consumer Financial Protection Bureau (CFPB) has announced that it will be fully enforcing the foreclosure protections put in place in the wake of the Great Recession of 2008 – and that a relaxing of the rules under Regulation X that took effect in April 2020 "will no longer apply."
Under the protections put in place by the CFPB in the wake of the Great Recession, servicers must offer borrowers who are in financial distress the chance to find alternatives to foreclosure before losing their home.
With the majority of the over one million remaining COVID-19 forbearances expected to end before the end of the year, struggling homeowners will need these protections to avoid foreclosure, the CFPB says in a release.
"Failures by mortgage servicers and regulators worsened the impact of the economic crisis a decade ago," says Rohit Chopra, newly appointed director fo the CFPB. "Regulators have learned their lesson, and we will be scrutinizing servicers to ensure they are doing all they can to help homeowners and follow the law."
Measures the CFPB will take to ensure servicers are compliant include conducting prioritized assessments, or targeted supervisory reviews, designed to obtain real-time information.
The CFPB is reminding servicers that they need to dedicate enough resources and staff to ensure they can communicate clearly with homeowners, effectively assist borrowers, and reduce avoidable foreclosures during the surge in forbearance exits this fall.
Servicers are expected to implement temporary procedural safeguards to help ensure that borrowers have time before foreclosure to explore their options, including loan modifications and selling their homes.
The CFPB also says it will be analyzing consumer complaint data about mortgage servicing and mortgage forbearances, and will be conducting additional, targeted review of high-risk complaints related to COVID-19 forbearance.
Photo: Markus Winkler