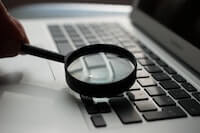 Cherre, a data integration and insights platform, is partnering with Clear Capital, a provider of valuation technology, to allow Cherre customers to leverage Clear Capital's expansive property analytics alongside other internal systems and application data.
This will enable customers to conduct more accurate modeling and better risk assessments, and identify investment opportunities more efficiently and at a lower cost, Cherre says in a release.

As market demand for property investment continues, the need for timely, accurate, ready-to-use property information has become even more pronounced, the company says.
The partnership means mutual customers will have seamless access to Clear Capital's complete set of property information and analytics, including insights from a wide range of residential properties and 93% of all listings in the U.S., updated daily.
Additionally, Clear Capital opens the door to insights on properties that are often unattainable, thus removing the barrier to transaction information in non-disclosure states.
"By combining Clear Capital's comprehensive property analytics with data sources within Cherre, we're able to make the most up to date, extensive datasets available to our customers," says Erlind Dine, head of data partnerships at Cherre.
"Both Clear Capital and Cherre are devoted to granting our customers the highest-quality analytics," adds James Marshall, director of real estate analytics products. "By providing seamless integration between various platforms, customers are guaranteed accurate and robust underwriting tools that drive smarter, data-driven decisions for acquisitions and property management."
Photo: Agence Olloweb