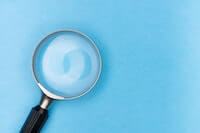 Class Valuation reports that it has completed the verification process for Freddie Mac's new ACE+ PDR (automated collateral valuation plus property data report) solution.
These data collection orders will be completed through Property Fingerprint, Class Valuation's 3D Scanning technology, the company says in a release.
Property Fingerprint's data collection and reporting process are not only built to support programs like ACE+ PDR, but also support desktop and hybrid appraisal processes.
Freddie Mac's ACE+ PDR solution is a new offering that allows lenders to originate cash-out and certain no cash-out refinance loans without an appraisal. With ACE+ PDR, additional property information is physically collected on-site by trained data collectors and/or data collection technology using the Freddie Mac PDR dataset, in lieu of an appraisal.
"Property Fingerprint is the only 3D scan technology utilizing virtual inspection to collect comprehensive, standardized, and repeatable data collection," says Scot Rose, chief innovation officer at Class Valuation. "We are thrilled to be leading the way and enabling our partners to take advantage of these new and exciting programs like ACE+ PDR, desktop, and hybrid appraisals."
Photo: Markus Winkler