Daniel Forshey has been promoted to chief operating officer, while Sady Mauldin has been promoted to chief compliance officer at Click n' Close (formerly known as Mid America Mortgage), a multi-state mortgage lender serving consumers and mortgage originators through its wholesale and correspondent channels.
Forshey holds more than 20 years of mortgage experience, with a background that includes retail and wholesale lending, secondary markets, collateral analysis and compliance. He joined the company in 2010 as a manager and direct endorsement underwriter, where he was responsible for managing processing, underwriting, sales and closing with a team of 18. As chief operating officer, Forshey will be responsible for improving efficiency across Click n' Close's processes, products and systems to support the company's growth.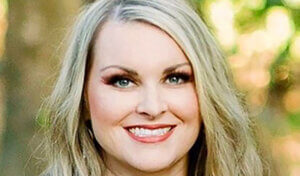 Mauldin is a seasoned attorney with more than 15 years of experience. She joined the organization in March 2021 as compliance counsel for the servicing division. As chief compliance officer, Mauldin will manage compliance programs for all of Click n' Close's verticals. In addition, she will provide legal oversight of Click n' Close's regulatory compliance and quality control, internal audit, policies and procedures, change implementation, continuing education and vendor management.
"With the change in company direction this year, we knew we needed an executive team that possessed the institutional knowledge and the industry expertise to help steward our transition," says Jeff Bode, owner and CEO of Click n' Close, in a release. "Dan and Sady have been tremendous assets to our organization, making them the perfect choice to round out our C-suite as we enter our next chapter."