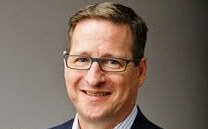 Dan Mugge has rejoined ClosingCorp, a provider of residential real estate closing cost data and technology, as chief technology officer.
Mugge has a proven track record in developing and executing successful product and technology strategies. Previously, he was senior vice president of lending solutions product management for Black Knight, where he was responsible for the strategic planning, development and promotion of Black Knight's API marketplace platform.
In 2015, Mugge was the senior vice president and chief product officer of ClosingCorp. During this period, he led the company's product strategy and TRID readiness initiative, which paved the way for ClosingCorp Fees' success today.
Earlier in his career, Mugge was chief information officer for First American's joint ventures division and vice president of default technology solutions for CoreLogic.
In his new role with ClosingCorp, Mugge will be primarily responsible for leading the company's technology strategy and development teams and directing the company's customer-focused digital transformation, which brings speed and simplicity to the mortgage origination process.