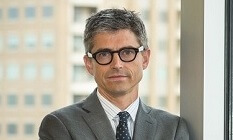 Francis Aaron Henry has joined CoreLogic as chief legal officer.
Henry previously served as executive vice president, general counsel and corporate secretary for MoneyGram International Inc., a global money transfer company. He was with MoneyGram for seven years.
Prior to MoneyGram, Henry served in senior legal roles at Western Union and First Data Corp. He also held a series of progressively more responsible positions at several respected regional law firms.
In his new role with CoreLogic, Henry will oversee all global legal and compliance functions for the firm and serve on the executive committee.
In a release, Frank Martell, CEO of CoreLogic, says Henry's "experience building high-performing teams, combined with a strong knowledge of global regulatory matters, compliance, government and external affairs, privacy and litigation management will serve him well in his new role."