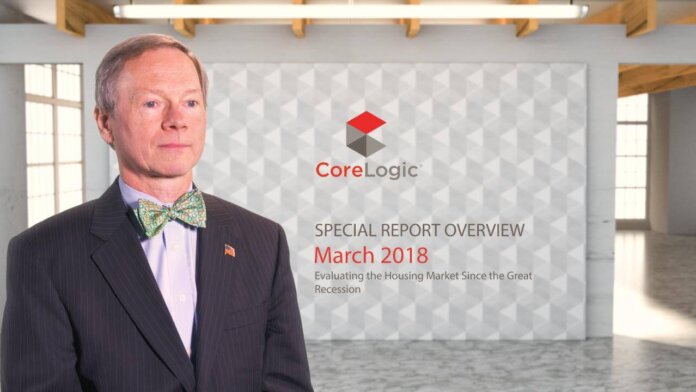 CoreLogic'sHome Price Index and HPI Forecast for January 2021 shows that 2020's strong market continued into the new year, with home price growth experiencing its first double-digit annual appreciation since November 2013 in January at 10%.
On a month-over-month basis, home prices increased by 0.9% compared to December 2020.
However, as we look forward to the rest of 2021, there could be challenges for some prospective homeowners.
A survey from CoreLogic, conducted in February 2021, found that nearly 76% of U.S. non-homeowners aged 18 or older say that they have no plans to purchase a home within the next six months. When asked about the biggest deterrent, 43% of respondents cited affordability constraints – specifically, not having enough money for a down payment or mortgage.
"Record-low mortgage rates were a significant driving force behind last year's rebound in housing market activity," says Frank Martell, president and CEO of CoreLogic. "However, heavy competition for the few houses on the market drove home prices to historic highs, and mortgage rates are no longer enough to sway the affordability challenges for consumers. While new construction may help balance home prices towards the end of 2021, we may expect to see demand slow in the medium-term."
January 2021 gains across all of the 10 select metropolitan areas surpassed their January 2020 levels, according to CoreLogic. Metro areas where affordability constraints are prevalent continue to persist as prices rise. For instance, in January, home prices in San Diego increased 11% year over year and are forecasted to increase an additional 9.6% over the next 12 months.
At the state level, Idaho and Montana had the strongest price growth in January, up 21% and 17.4%, respectively, while Maine and Indiana tied for third place at 15.3% growth each.
"Despite first-time buyers driving high demand, entry-level homes remain in short supply," says Dr. Frank Nothaft, chief economist at CoreLogic. "Homes priced below 75% of the local median price had 14% annual appreciation, negating most of the benefits of record-low mortgage rates. When interest rates rise, the affordability squeeze for first-time buyers will become even more of a challenge."