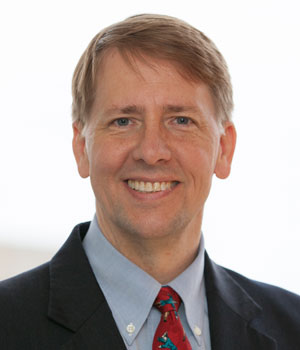 A three-judge panel of the U.S. Court of Appeals for the D.C. Circuit has ruled that President Obama did not have the constitutional authority to make recess appointments last year to fill vacancies on the National Labor Relations Board (NLRB). The appointments in question were made the same day as the recess appointment of Richard Cordray as director of the Consumer Financial Protection Bureau.
The Associated Press reports that although Cordray's appointment on Jan. 4, 2012, was not part of the NLRB case that the judges ruled on, it nonetheless calls into question the legality of the president's decision to make recess appointments while the Congress remained in so-called 'pro forma' sessions. The administration justified its actions by claiming that Congress was actually in recess. The judges, however, ruled that Congress was technically in session, even though no legislative work took place.
The Cordray appointment is the subject of a separate legal challenge raised by a Texas community bank and a pair of conservative advocacy groups. The Obama administration is seeking the dismissal of that lawsuit, and is expected to appeal the NLRB ruling to the U.S. Supreme Court.
Yesterday, the president announced that he would re-nominate Cordray for the position of CFPB director. Under the terms of the recess appointment, Cordray's term concludes at the end of the year.