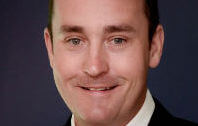 Credit Plus, a provider of mortgage verifications and business credit reports, is now integrated with Cirrus, a provider of cloud-based document management software.
The integration gives lenders some unique opportunities to engage with consumers in a manner that doesn't put their credit scores at risk yet builds trust and moves the deal forward, Credit Plus says in a release.
The integration allows mortgage and commercial lenders the ability to pull Credit Plus' Pre-Qualification Plus, a one to three bureau soft credit pull, that doesn't impact an applicant's credit score. The new functionality is now available in Cirrus' platform, further ensuring organized and efficient transactions for lenders to improve their overall accuracy, workload and response times.
"We're excited to integrate with Cirrus and add even greater functionality to its platform," says said Greg Holmes, president and CEO of Credit Plus, in a release. "Our soft credit pulls will assist lenders in accelerating their workflows and decision automation.
"Prospective borrowers appreciate this feature because it shows them that their lender cares about their credit rating," Holmes adds. "That builds trust and gives them the confidence to take the deal to the next level. At the same time, it saves lenders money they would have spent on credit reports for consumers who were not ready to become buyers."