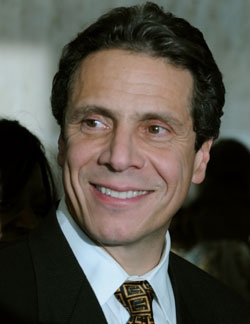 After a controversial effort to shoehorn casino gambling into a proposed New York City convention center, New York Gov. Andrew Cuomo has switched his strategy and will now focus on bringing casinos to three upstate locations.
WGRZ.com reports that Cuomo, during his annual State of the State address yesterday, said that he would no longer pursue casino developments in New York City. Instead, his administration would pursue three private casinos in the upstate region as a commercial development strategy to boost economic growth.
'I believe casinos in upstate New York could be a great magnet to bring the New York City traffic up,' Cuomo said, adding that 90% of the state's share of casino revenue would fund education and 10% would go to local governments.
Last year, Cuomo began a push for a constitutional amendment to expand casino gambling in the state. The amendment is still pending approval of the state legislature and would require voter approval.