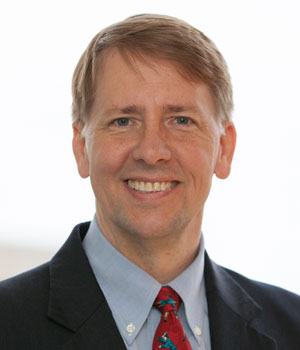 The legally shaky status of Richard Cordray as the director of the Consumer Financial Protection Bureau (CFPB) continues to resonate, with the head of the Senate Banking Committee openly calling for Cordray's confirmation while a Republican member of the committee demands that Cordray resign.
Cordray's legitimacy as the CFPB chief was put in doubt on Jan. 25 following a court ruling that declared President Obama acted illegally by making recess appointments on Jan. 4, 2012, while Congress was still in so-called 'pro forma' sessions. Although the court ruling focused on recess appointments to the National Labor Relations Board (NLRB), it also put Cordray's directorship in doubt because he achieved his position via recess appointment on that day.
President Obama re-nominated Cordray for the CFPB job one day prior to the court's ruling. In an email to Bloomberg News, Sen. Tim Johnson, D-S.D., the chairman of the Senate Banking Committee, says he wants to expedite Cordray's formal confirmation.
"The courts are going to have to decide this matter, and I expect that the administration will appeal the D.C. Circuit decision," Johnson wrote in an e-mail. 'However, it shouldn't have had to come to this. The Senate should confirm Richard Cordray without delay.'
However, committee member Sen. Mike Johanns, R-Neb., is demanding that Cordray immediately resign. Johanns has also asked the Government Accountability Office to provide a report on how to potentially unwind any regulations or rules imposed by the CFPB during the past year.
'This isn't about politics or the qualifications of the individuals involved,' Johanns says. 'It's about upholding the checks and balances enshrined in our Constitution. The only way to lift this cloud is for these appointees to immediately resign the posts they have unconstitutionally held for more than a year. We must also determine what actions the NLRB and CFPB have taken during that time, which are also likely unconstitutional.
'This administration's disregard for the Constitution has put a permanent stain on these organizations,' Johanns adds. 'It is a victory for our democratic system of government that this alarming power grab has been rejected.'
Cordray has not made any public comment on the challenge to his directorship. The Obama administration has stated it would appeal the Jan. 18 court ruling.