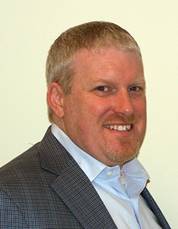 Marc VanBaalen has joined Ditech Financial LLC as sales director for non-delegated lending in its correspondent lending division. According to Ditech, VanBaalen will help build and develop the company's non-delegated customer base across 32 states in the Eastern U.S. region.
"Ditech's non-delegated division has seen significant growth lately, and bringing Marc on board helps to continue this momentum," says John Davis, senior vice president of correspondent sales for Ditech.
With more than 20 years of mortgage industry experience, VanBaalen previously served as correspondent account executive at Pacific Union Financial LLC, where he was responsible for establishing the company's correspondent relationships and growing the business.
Prior to joining Pacific Union Financial, VanBaalen served as an account executive for Stonegate Mortgage Corp. and JPMorgan Chase, where he developed the companies' correspondent customer bases throughout Illinois.