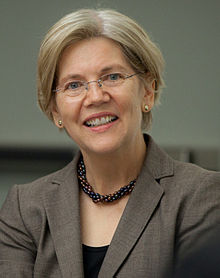 Elizabeth Warren will be returning to the Senate Banking Committee, but this time she will be asking the questions.
According to reports in Politico and TheHill.com that cite unnamed sources, the newly elected Massachusetts senator has been selected by Democratic leadership to join the Senate Banking Committee. Warren, who was the architect of the Consumer Financial Protection Bureau, earned a reputation for her tough criticism of the financial services industry, with a particular focus on mortgage banking.
Warren's office did not issue a comment on the news reports, and the official Democratic announcement of the Senate committee appointments will not be made until next week. However, one financial trade group leader welcomed Warren's participation on the banking committee.
'She's earned her stripes,' says Consumer Bankers Association President and CEO Richard Hunt. 'She's passionate about banking and consumers, and so are we.'