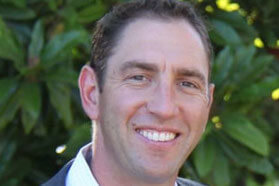 Dave Ard has joined mortgage software company Ellie Mae as senior vice president of enterprise sales.
Ard previously held various leadership and management roles at First American Mortgage Solutions. Most recently he served as senior vice president, sales and business development where he led the client executive team of representatives across top clients and designed and implemented the "Solution Executive" framework where he hired and led a team of solution and business development representatives to drive solution-level focus and accountability.
Ard also led and integrated the partner and channel sales effort across multiple product lines and acquisitions.
Prior to First American Mortgage Solutions, Ard held roles at CoreLogic, including senior vice president of business development, client executive and senior vice president of Mortgage Analytics. He began his career at Intel Corp.
In his new role with Ellie Mae, Ard will manage the enterprise team of account executives and relationship managers responsible for providing digital mortgage technology to the largest lenders across the U.S.
Jeff Benjamin, senior vice president of sales and client management, Ellie Mae, says Ard "will be responsible for driving the sales and relationship management strategy with a focus on the largest lenders as Ellie Mae drives toward our North Star of automating everything automatable for the residential mortgage industry."