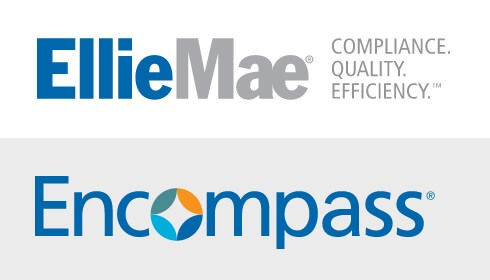 Ellie Mae has launched a new version of Encompass, its all-in-one mortgage management solution. The improved platform, Encompass 16.1, includes new trade management reporting, a new eSign platform, expanded construction lending support, and further enhancements to integrations with Fannie Mae, the Federal Housing Administration (FHA) and Freddie Mac.
"This spring, our latest version of our Encompass all-in-one mortgage management solution will offer more powerful trade management reporting, broader construction lending support, and expanded Fannie Mae and Freddie Mac integrations. Our new eSign platform and FHA integrations will be available later this spring," says Jonathan Corr, president and CEO of Ellie Mae.
"With this new release of Encompass, we're providing new capabilities that enable our banks, credit unions and mortgage lenders to originate and fund mortgages with improved compliance, loan quality and efficiency," Corr adds.
For a full breakdown of the new capabilities of Encompass 16.1, click here.