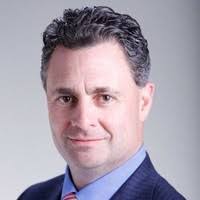 Ellie Mae has rebranded two of its core mortgage technologies, renaming its Encompass Digital Lending Platform the Ellie Mae Digital Lending Platform, and Capsilon by Ellie Mae becoming Ellie Mae AIQ.
"This renaming makes it clear to the industry that we're providing an open platform with capabilities to manage every stage of the mortgage lifecycle, from point of interest to origination to resale on the secondary market, regardless of what POS or LOS a lender may use," explains Jonathan Corr, president and CEO of Ellie Mae. "It also provides clear delineation between our own loan origination software (LOS) solution, Encompass, and our robust platform that serves the entire industry."
The Ellie Mae Digital Lending Platform is the foundation of Ellie Mae's technology stack and provides retail lenders, wholesale lenders and correspondent investors with a platform to engage with each other, as well as all participants in the residential mortgage supply chain. The new branding helps to more accurately reflect the openness and flexibility of Ellie Mae's platform, the company says.
Part of the Ellie Mae Digital Lending Platform, Ellie Mae AIQ is an omni-channel solution that leverages artificial intelligence to enable lenders, investors and servicers to automate manual workflows and increase productivity.
"With Ellie Mae AIQ, lenders can manufacture, acquire and service loans up to 80 percent faster while significantly reducing risk," says Joe Tyrrell, chief operating officer at Ellie Mae. "By offering these AI capabilities as part of the Ellie Mae Digital Lending Platform, we are adding tremendous value for all lenders and correspondent investors."
The new branding is effective immediately and will be implemented across the company's product and services throughout the year.
Photo: Corr