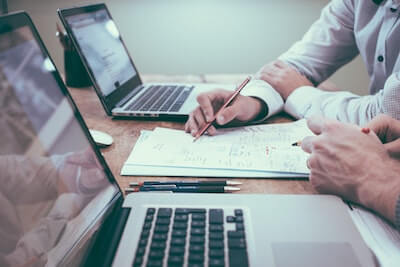 The Federal Housing Finance Agency (FHFA) is taking further action to reduce repurchase requests from Fannie Mae and Freddie Mac, which spiked in 2022 and have remained elevated through most of this year.
As part of that effort, the agency is revising its loan repurchase policies for active single-family mortgages for which borrowers elected a COVID-19 forbearance.
Under the updated rep and warrant policies, which take effect on October 31, loans for which borrowers elected a COVID-19 forbearance will be treated similarly to loans for which borrowers obtained forbearance due to a natural disaster.
As a result, loans with a COVID-19 forbearance will remain eligible for certain rep and warrant relief based on the borrower's payment history over the first 36 months following origination.
"Forbearance was an invaluable tool for borrowers experiencing financial hardship due to the COVID-19 pandemic," says Sandra L. Thompson, director of FHFA, in a statement. "Servicers went to great lengths to implement forbearance quickly amid a national emergency, and the loans they service should not be subject to greater repurchase risk simply because a borrower was impacted by the pandemic."
The GSEs' existing rep and warrant policies with respect to natural disasters allow the time the borrower is in forbearance to be included when demonstrating a satisfactory payment history in the first 36 months following origination.
In addition, the FHFA published its new Uniform Appraisal Dataset (UAD) Appraisal-Level Public Use File (PUF).
The publishing of this data is just one piece of FHFA's and the GSEs' ambitious efforts to modernize the appraisal process.
The UAD-PUF gives stakeholders and the public new access to a broad set of data points and trends found in appraisal reports. It contains appraisal-level data from a nationally representative 5% sample of appraisals conducted between 2013 and 2021 and associated with mortgages acquired by the GSEs. The dataset can be used to, among other things, study housing valuation, housing market disparities and inequities, and consumer preferences.
"As accurate home valuations are vital to the mortgage market, publishing transparent data on appraisals while protecting borrowers' personally identifiable information provides useful information to the public in a responsible manner," Thompson says in a separate statement. "Today's announcement exemplifies our commitment to developing a more efficient and equitable valuation system that supports liquid and sustainable housing finance."
FHFA used UAD appraisal records collected from January 1, 2013, through December 31, 2021, on single-family properties associated with mortgages acquired by the GSEs to create an appraisal-level data file in a manner that protects borrower privacy.
Each UAD appraisal record includes information reported by appraisers on the Uniform Residential Appraisal Report (URAR). The current version of the URAR for single-family homes is Fannie Mae Form 1004 and Freddie Mac Form 70.
Loan repurchases increased from $1.1 billion in 2020 to $2.1 billion in 2022, according to a recent report from Sterling Point – and errors in appraisal value are cited as one of the top reasons for loan repurchases.
The UAD was created to help speed the mortgage process but it also improves data accuracy which in turn helps reduce loan buybacks.
In a statement, Bob Broeksmit, president and CEO of the Mortgage Bankers Association (MBA), says the "MBA has advocated strongly for FHFA to address the GSEs' increased incidence of loan repurchase requests – especially for performing loans and those with relatively minor issues underwritten during the pandemic.
"We share FHFA and the GSEs' goal of high-quality underwriting and will continue to work with them to ensure the rep and warranty framework is being applied in a balanced way, and that there are appropriate alternatives that lead to outcomes short of a repurchase request," Broeksmit says. "FHFA's policy change to provide rep and warrant relief for performing seasoned loans that have successfully exited COVID-19 forbearance plans is a longstanding recommendation that we are pleased to see implemented.
"MBA also supports FHFA's ongoing work on data transparency regarding appraisals and believe the release of appraisal-level records will improve appraisal accuracy while ensuring consumer privacy and safety and soundness," Broeksmit adds.
U.S. Mortgage Insurers (USMI), an association representing private mortgage insurance companies, also commended the FHFA's recent actions.
"Through the UAD Appraisal-Level PUF, market participants will have greater insight into the government-sponsored enterprises' valuation data and trends to better assist individual mortgage transactions and guide initiatives to promote affordable and sustainable homeownership," the association says in a statement.
"Continued data transparency and an emphasis on accurate home valuations like we see today will help improve operations of market participants, inform risk management procedures and consumer preferences, measure and promote fair lending, and address housing market disparities and inequities – key factors to maintaining a strong and healthy housing finance system," the group adds in its statement.
Photo: Scott Graham