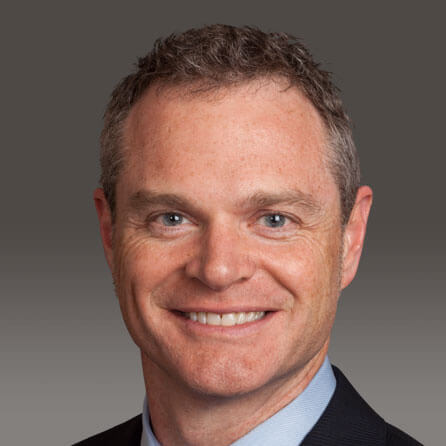 Existing-home sales for October are anticipated to come in at a seasonally adjusted annualized rate of 5.98 million, up nearly 21% compared with April, when the pandemic peaked, according to First American's Potential Home Sales Model.
"The housing market's historic rebound since bottoming in the spring has been nothing short of amazing," says Mark Fleming, chief economist for First American, in the report. "After falling to a near-decade low in May, existing-home sales hit a 14-year high in September.
"This is an unprecedented swing in housing market potential in just a few short months," Fleming says. "Analyzing the individual economic forces that have driven the recovery of market potential for existing home sales can provide insight into how the housing market may fare in 2021."
One factor currently helping to boost home sales potential is loosening mortgage credit.
"When lending standards are tight, fewer people can qualify for a mortgage to buy a home, and when homeowners are less likely to qualify for a mortgage for a new home or qualify for a low mortgage rate, they are more likely to stay in their current home," Fleming says. "When the pandemic hit, lenders tightened their lending criteria to account for the greater likelihood of forbearance and delinquency. In October, credit loosened compared with April, when the index indicated the tightest conditions in over a decade, as the economy has partially recovered, increasing housing market potential by approximately 871,300 potential home sales."
Also helping to boost potential home sales is stronger household formation.
"Household formation continued to grow during the pandemic, largely driven by millennials, accelerating demand for housing," Fleming says. "The increase in household formation enhanced market potential by nearly 7,000 potential home sales in October compared with April."
Also helping the market's potential is the fact the homeowners have large amounts of untapped equity.
"As homeowners gain equity in their homes, they are more likely to consider using the equity to purchase a larger or more attractive home," Fleming says. "The historic imbalance in housing supply relative to demand intensified in the summer and fall, fueling faster house price appreciation, which increased housing market potential by nearly 91,000 potential home sales in October compared with April."
These factors, combined with record low mortgage rates, increasing family incomes and a gradually recovering economy, helped significantly boost home sales potential in October.
Of course, the major wildcards moving into 2021 is whether mortgage rates will continue to remain near their current record lows and whether more housing inventory will come online.
"After hitting a low point in the spring, the housing market staged a dramatic comeback," Fleming says. "The boost from loosening credit, along with rising house-buying power, equity and household formation, was strong enough to overcome the negative impact on housing market potential from the increase in tenure length so far in 2020.
"In 2021, tenure length appears poised to continue to rise, which will prolong the housing supply shortage and dampen housing market potential," he says. "Mortgage rates are anticipated to remain low and millennials are widely expected to continue to form households, boosting demand for homes.
"The trend in housing market potential will likely depend on the labor market's recovery and how lenders adjust credit standards," Fleming concludes. "Will the labor market continue to recover or weaken in the coming months as we battle the pandemic, and will any labor market weakness impact potential home buyers? If there is more uncertainty, will lenders tighten credit once more? The historic rebound in housing market potential will slow down if lenders won't lend and consumers can't spend."
Photo: Mark Fleming