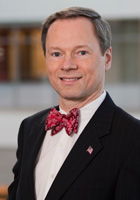 The new year will not be a happy one for the housing market if the federal government cannot resolve the fiscal cliff dilemma, according to Frank Nothaft, chief economist at Freddie Mac.
In an interview with the Wall Street Journal's MarketWatch, Nothaft warns that any progress made in the recovery of the housing market will be lost if the White House and Republican leadership in Congress fail to overcome their fiscal cliff differences.
'If, for some reason, they can't work out a compromise to avoid the fiscal cliff, then that's going to have a serious impact – not just on the housing-market recovery, but for the overall recovery in the macroeconomy,' Nothaft says. 'If it should come to pass that the unemployment rate starts going up and goes up to nine percent, as the Congressional Budget Office has projected, then we are going to see a decline in home sales, we are going to see a decline in household formations, and that then has a broader impact on new construction of housing units. So, sales will be weaker, starts will be weaker, and, of course, that means that house prices in national indices will be weaker as well.'
However, Nothaft adds that resolving the fiscal cliff crisis should not be seen as an all-clear message.
'If they can work it out,' he continues, 'the main threat longer term is that there are other factors that could slow or derail the macroeconomic recovery. There could be unforeseen events in the euro zone that then impact and retard the recovery in the U.S. There could be unforeseen events in the Middle East or elsewhere in the globe that disrupt energy supplies. If there is a big spike in energy costs, that has broad impacts throughout the economy and weakens economic activity.'
Nothaft also stresses the need for lower unemployment rates and stronger earning power in order to avert a new economic catastrophe.
'What's so important right now in supporting housing demand is, of course, low mortgage rates, and we have that,' he says. 'But what we need now is the growth in jobs and the growth in incomes. That will help support housing demand overall because more families will have the resources in order to form households, either renting apartments or buying homes.'