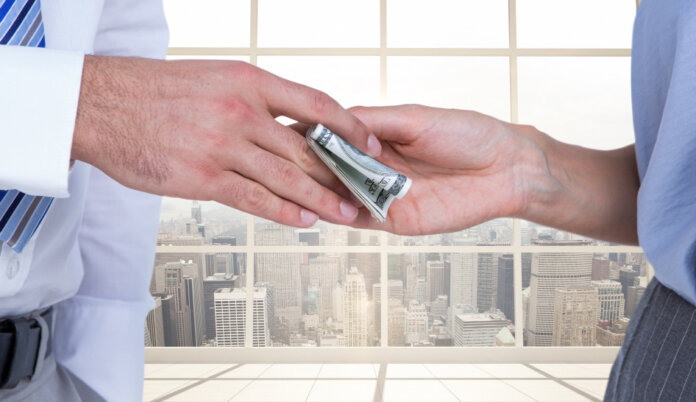 The Consumer Financial Protection Bureau (CFPB) has taken action against Freedom Mortgage Corp. for providing illegal incentives to real estate brokers and agents in exchange for mortgage loan referrals. Freedom provided real estate agents and brokers with numerous incentives — including cash payments, paid subscription services and catered parties — with the understanding they would refer prospective homebuyers to Freedom for mortgage loans.
This conduct violated the Real Estate Settlement Procedures Act and its implementing regulation. The CFPB is ordering Freedom to cease its illegal activities and pay $1.75 million into the CFPB's victim relief fund. The CFPB separately issued an order against a real estate brokerage firm, Realty Connect USA Long Island, for accepting numerous illegal kickbacks from Freedom. Realty Connect will pay a $200,000 penalty and cease its unlawful conduct.
A privately held nonbank mortgage loan originator and servicer headquartered in Boca Raton, Fla., Freedom, in August 2021, transferred its traditional retail mortgage unit to its wholly owned subsidiary, RoundPoint Mortgage Servicing. Freedom's RoundPoint subsidiary ceased traditional retail operations on or around August 2022. Realty Connect is a privately held real estate brokerage firm based in Suffolk County, N.Y.
The Real Estate Settlement Procedures Act helps reduce closing costs for homebuyers and increases competition in the marketplace by prohibiting mortgage loan originators from offering referral incentives and kickbacks to other companies in exchange for referring homebuyers. The CFPB found Freedom and Realty Connect violated the Real Estate Settlement Procedures Act. The specific violations include:
Paying for referrals through illegal marketing service arrangements: Freedom entered into marketing services agreements with over 40 real estate brokerages where Freedom made monthly payments totaling approximately $90,000 to brokerages in exchange for the brokerages' marketing services. However, Freedom used these agreements as a way to pay for mortgage referrals, rather than compensate the brokerages for marketing services they actually performed. Realty Connect received $6,000 per month from Freedom, but failed to perform many of the marketing tasks required under the agreement.
Offering premium subscription services free of charge: Freedom gave 2,000 real estate brokers and agents free access to valuable industry subscription services, which provided information concerning property reports, comparable sales and foreclosure data. Freedom often required real estate agents and brokers to agree to be paired with a Freedom loan officer before Freedom would give them access to its subscription services. Since 2017, the real estate agents who received free access to these subscription services – including agents at Realty Connect – made more than 1,000 mortgage referrals to Freedom.
Hosting and subsidizing company events and providing gifts: Freedom hosted parties and other events for real estate agents and brokers, including events held exclusively for Realty Connect brokers and agents. Freedom paid for the food, beverages, alcohol and entertainment. At times Freedom would give free tickets to sporting events, charity galas or other events. Freedom also denied requests for event sponsorship from real estate brokerages that did not refer mortgage business to Freedom's loan officers.
Under the Consumer Financial Protection Act (CFPA), the CFPB has the authority to take action against institutions violating consumer financial laws, including engaging in unfair, deceptive or abusive acts or practices. The CFPB found that Freedom and Realty Connect violated the Real Estate Settlement Procedures Act by exchanging items of value in return for mortgage loan referrals. The enforcement orders require Freedom Mortgage and Realty Connect to:
Cease illegal activities: Freedom is prohibited from providing anything of value to other entities in exchange for mortgage referrals. Realty Connect is prohibited from accepting items of value in exchange for mortgage referrals.
Pay nearly $2 million in penalties: Freedom will pay a $1.75 million penalty into the CFPB victims relief fund. Realty Connect will also pay a $200,000 civil money penalty.
Image by creativeart on Freepik.