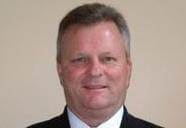 John Porath has joined Guaranteed Rate Affinity, a joint venture between Guaranteed Rate Inc. and Realogy, as divisional manager of mortgage lending for the Southeast division.
Porath will manage Florida, Georgia, South Carolina and North Carolina out of the Southeast Operation Center based in Clearwater, Fla.
Porath has worked in the mortgage industry for more than 31 years and plans to use his expertise in helping the company's new Southeast division grow.
In his new role, Porath will be responsible for the production, profitability and overall performance of the Southeast region.