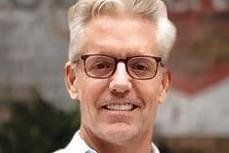 John Stewart recently joined mortgage lender Guaranteed Rate as western divisional manager.
Stewart has nearly 30 years of mortgage and finance industry experience. He began his career as a loan originator and worked his way up the sales management ranks and has held leadership positions with some of the largest lenders in the country.
Most recently, Stewart served as president and co-founder of a real estate investment fund and an affiliated real estate and escrow company. He was also a founding board member of a mortgage lender affiliated with one of the largest real estate brokers in the country.
In his new role, Stewart will "use the grit and drive he's known for to strengthen our leadership team and help us build on our momentum in the market," says Victor Ciardelli, founder and CEO of Guaranteed Rate, in a release.
Guaranteed reports that it had a record-breaking month in April, having funded a total lock volume of $3.94 billion. This surpasses the company's previous record of $3.46 billion in March.
The company anticipates that 2019 will be its strongest year yet in terms of total origination volume.