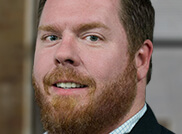 Jon Altizer has joined Guaranteed Rate Affinity as a senior vice president of mortgage lending.
Altizer has 20 years of mortgage lending experience. He previously worked at Guaranteed Rate for nine years and has funded more than $1 billion in loan volume throughout his career.
"It's great to have him back," says Victor Ciardelli, founder and CEO of Guaranteed Rate, in a release. "[Altizer] has built such strong relationships with his customers and referral partners here in Chicago and throughout the Midwest, and I look forward to seeing how he can build on that momentum as a part of our platform."
Altizer, who is based in Naperville, Ill., says "others have tried to copy the [Guaranteed Rate] model, but I have yet to see it successfully replicated."
"With this platform and the amazing support of my team, I'm looking forward to super-charging our production and building business collaboratively with agents throughout the Midwest," Altizer adds.