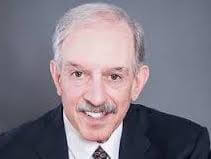 Mortgage industry veteran Arlin Shepard recently joined Homespire Mortgage as branch manager for the lender's the Front Range, Co., office.
Homespire Mortgage is a national mortgage lender and approved Fannie Mae and Freddie Mac seller and servicer, operating in 36 states.
With nearly two decades in the mortgage industry, Shepard is an experienced mortgage professional with proven results serving the full scope of the market, from first-time homebuyers to savvy real estate investors. He is particularly adept at supporting borrowers with budgeting and credit counseling to strengthen their path to responsible home ownership.
A Denver native, Shepard is an active member of the Denver Metro Association of Realtors, Castle Rock Chamber of Commerce, and South Metro Chamber of Commerce. Within those communities, he leads two business referral groups that help small business owners develop skills to enhance their respective businesses.