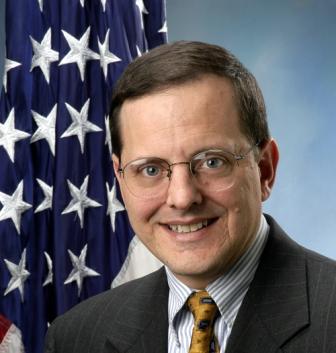 Forty-five Democrats in the U.S. House of Representatives have a signed a letter to President Obama demanding the replacement of Edward DeMarco as the head of the Federal Housing Finance Agency (FHFA).
The Chicago Tribune reports that in their letter, the representatives urged the president to make housing finance reform a top priority for his second term.
'Your re-election is a prime opportunity to put forth a new candidate who is ready and willing to implement all of Congress' directives to meet the critical challenges still facing our nation's housing finance markets,' the letter said. 'We strongly urge you to nominate an FHFA director who is ready to fulfill this mission.'
DeMarco has served as the FHFA's acting director since August 2009. The Obama administration waited until November 2010 to nominate North Carolina Bank Commissioner Joseph Smith as the FHFA director, but Smith withdrew his candidacy after Senate Republicans refused to allow his nomination to proceed to a confirmation vote. The administration has yet to nominate anyone else for the FHFA position.
DeMarco has been the subject of criticism by congressional Democrats for his refusal to extend principal reduction on mortgages backed by Fannie Mae and Freddie Mac.
'Ensuring that the FHFA implements congressional directives to support the most liquid, efficient, competitive and resilient housing finance markets is a matter of national urgency,' the letter added.
Neither the White House nor the FHFA publicly acknowledged the letter.