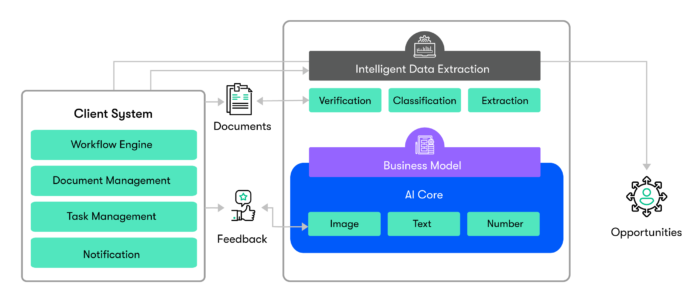 Infrrd, a provider of intelligent document processing (IDP) solutions, has launched Infrrd for Mortgage, which automates the lending process for mortgage origination companies and mortgage servicing entities. It uses Infrrd's proprietary and patented artificial intelligence-based (AI) IDP technology to extract and manage essential information from mortgage borrowers' documents in the most accurate way.
IDP is a next-generation solution for extracting data from complex, unstructured documents. IDP can handle document complexities and variations with the help of multiple AI and machine learning technologies.
The new Infrrd for Mortgage platform allows for the extraction and classification of information from a range of mortgage-related application documents and turns it into actionable data. Infrrd for Mortgage has the ability to decipher diverse types of documents and identify many variations of fields and images within them.
"Our launch of Infrrd for Mortgage is unveiling at an extremely critical time in that it has become abundantly clear the mortgage industry is starving for automation," explains Amit Jnagal, Infrrd's founder and CEO. "Our solution takes lenders one step closer to clearing a path toward low- or no-touch mortgage loan processes. By leveraging our proprietary, patented IDP technology and expertise, lenders can better scale their businesses and allow their employees to devote their time and skills to higher value tasks."
The solution expedites the entire lending process. Using Infrrd's IDP automation, cost-to-close loan rates are significantly reduced. Additionally, Infrrd for Mortgage optimizes the time to close loans. Infrrd for Mortgage also flags information that may require human attention.
"With this new release and our proprietary and patented AI, we expect Infrrd clients to continually realize improved accuracy in the extraction and classification of their data over time," Jnagal adds. "For example, we expect mortgage customers to see a 45 percent reduction in loan application processing time using Infrrd for Mortgage, which will make a marked difference in improving business operations, enhancing efficiencies and controlling costs."