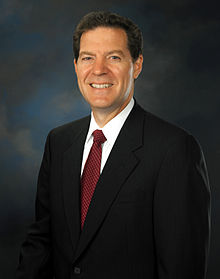 Kansas Gov. Sam Brownback has proposed that his state eliminate its home mortgage interest deduction.
The Kansas City Star reports that Brownback's push to drop the deduction is part of his strategy to fill a $500 million gap in the state's budget. Approximately 22% of Kansas taxpayers deduct the interest paid on their mortgages, which adds up to $162 million in revenue not going to the state.
Brownback is seeking to balance the proposed deduction elimination by lowering the state's income tax. Under the governor's plan, the state's highest tax bracket will see a 1.4% drop beginning in 2017, while the lowest bracket will see a 0.5% income tax drop in 2014, which will be expanded to a 1.9% cut in 2016.