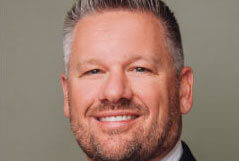 Michael Kuentz has been promoted to CEO of Lenders One, a national alliance of independent mortgage bankers.
Previously, Kuentz served as president.
Kuentz has 20 years of sales and management experience in the mortgage industry and, since joining the cooperative two years ago, has led the Lenders One sales team.
During this period, Lenders One has seen exceptional growth, and Kuentz has played an integral role in helping to deliver creative solutions for the cooperative's members, preferred vendors and investors, according to a press release.
Prior to joining Lenders One, Kuentz served in senior roles for Equifax, Inc., including senior vice president of verification services and senior vice president of mortgage services.
Kuentz joined Equifax in 2001 as part of its acquisition of Rapid Reporting where he was a partner.
In his new role as CEO, Kuentz will assume responsibility for Lenders One's day-to-day operations and strategic execution as well as continue to lead and manage the cooperative's sales effort.