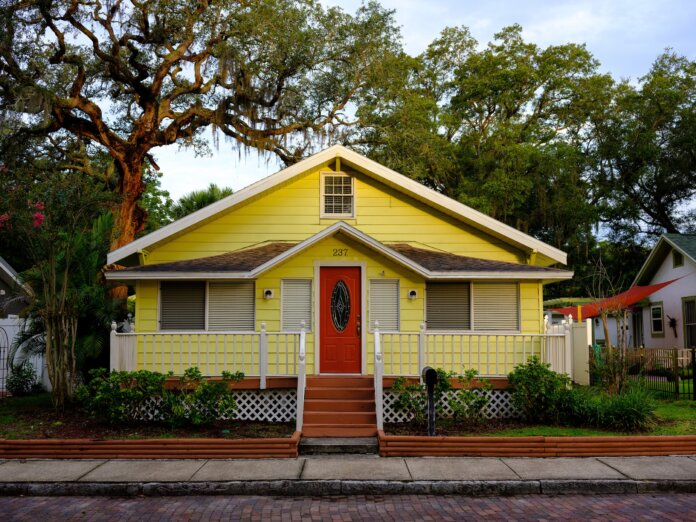 loanDepot Inc. has unveiled a digital home equity line of credit (HELOC). Using a sophisticated technology platform enabled by digital tools and data, this new solution gives homeowners an option for addressing inflation and rising consumer debt with a level of digital ease, convenience and speed to funding not currently available through traditional HELOC products.
The hallmarks of the loanDepot Digital HELOC are digital simplicity and speed, with a timeframe from application to closing in as little as seven days. Customers can get a no-hassle, online rate quote in less than five minutes and can pre-qualify with no adverse impact to their credit scores. The fully online application makes it fast and easy to get started. From there, digital tools and automated processes will reduce the friction and time lag associated with a traditionally inefficient, paper-based loan approval and funding process. Customers will be able to manage their entire loan process online but will also have access to talented, licensed loan officers to guide them through the process.
"Consumers are looking for options to help manage the impact of rising interest rates and high inflation," says Frank Martell, loanDepot Inc.'s president and CEO. "With home equity at an all-time high, many homeowners would benefit greatly from an easier and faster way to access the value in their homes. Our digital HELOC, backed by the strength of our national network of licensed loan officers, diverse customer engagement channels and trusted consumer brand, puts us in an outstanding position to help them."
"Innovation is in our DNA and loanDepot's new digital HELOC is yet another example of how we use modern technology to improve the lives of our customers and deliver an exceptional experience. Whether they're paying off high-interest consumer debt, improving their home or sending a child to college, we've developed an end-to-end digital experience, leveraging cutting edge technology for property valuation, credit and income verification, that gives customers access to funds with speed and convenience to improve their financial position," states Zeenat Sidi, loanDepot Inc.'s president of digital products and services. "In today's stressful economic environment where consumers are looking for ease, convenience and speed, loanDepot's digital HELOC is the smart choice."
Homeowners can access $50,000 to $250,000 of equity through a 10-year interest-only line of credit followed by a 20-year variable repayment term with no prepayment penalty.
As part of its phased national roll out, the loanDepot Digital HELOC is available now in Pennsylvania, California, Florida, Arizona and Washington, and will be introduced in states across the country by early 2023.
Image: Julien Maculan on Unsplash