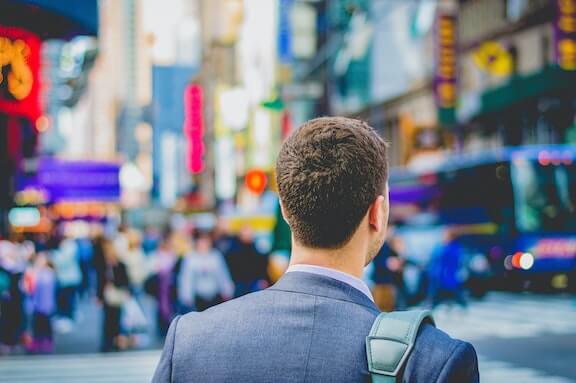 The U.S. economy added only 266,000 jobs in April, far below expectations, while the unemployment rate was little changed at 6.1%, according to the U.S. Bureau of Labor Statistics.
Notable job gains were reported in leisure and hospitality but those were partially offset by declines in temporary help services and in couriers and messengers.
Roughly 9.8 million Americans were unemployed, as of the end of April – little changed compared with March but down considerably from April 2020, when the pandemic's impact on the economy peaked.
In February 2020, before the pandemic began, roughly 5.7 million Americans were unemployed and the unemployment rate stood at 3.5%.
Of greatest concern are the long-term unemployed (those jobless for 27 weeks or more), which stood at 4.2 million. That is essentially unchanged compared with March but is 3.1 million higher compared with February 2020.
These long-term unemployed accounted for 43.0% of the total unemployed in April. However, many of them are in the leisure and hospitality industry, and as states continue to reopen this spring, and as economic stimulus comes to and end, it is expected that many of these long-term unemployed will be returning to work.
In April, employment in leisure and hospitality increased by 331,000, as pandemic-related restrictions continued to ease in many parts of the country. More than half of the increase was in food services and drinking places (+187,000). Job gains also occurred in amusements, gambling, and recreation (+73,000) and in accommodation (+54,000).
Although leisure and hospitality has added 5.4 million jobs over the year, employment in the industry is down by 2.8 million, or 16.8%, since February 2020.
The labor force participation rate was little changed in April at 61.7%.
Wages increased slightly, after dropping the previous month. Average hourly earnings for all employees on private non-farm payrolls increased by 21 cents to $30.17, following a decrease of 4 cents in the prior month. Average hourly earnings for private-sector production and nonsupervisory employees rose by 20 cents to $25.45.
"In April's report, jobs gains came in at 266,000, far below consensus expectations," says Odeta Kushi, deputy chief economist for First American, in a statement. "We've now regained approximately 63 percent of the jobs lost at the start of the pandemic."
"As of the first quarter of 2021, low-earning job losses were down 7.8 percent, year over year, while high-earning job losses were down 1.9 percent," Kushi says. "This is one reason why housing has been resilient – this service sector-driven recession has disproportionally hurt younger, lower wage workers who are less likely to be homeowners or home buyers."
Although the number of residential building workers fell slightly, month over month, it remains near the highest level since 2008.
"The housing market continues to suffer from a lack of housing supply following years of under building, and this supports increased building," Kushi says. "More hammers, more homes."
Wage growth should also pick up some steam in the months to come, she says, as long as the labor force participation rate increases.
"The prime-age labor force participation rate ticked up slightly to 81.3 percent in April – this is good news, but it's still 1.6 percentage points below the pre-COVID-19 rate," Kushi says. "A smaller active workforce means less labor resources available for the production of goods and services, which could hinder the economic recovery.
"The prime-age labor force participation rate is also an indicator of likely wage growth," she adds. "As the labor force participation rate rises, competition among employers for workers increases, leading to higher wages. With more vaccinations and businesses reopening, there is greater opportunity to draw workers off the sidelines."
Photo: Saulo Mohana