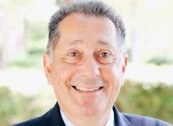 Frank Obregon recently joined LRES, a provider of valuations, REO asset management and HOA solutions for the mortgage and real estate industry, as commercial appraisal manager.
Obregon has nearly 40 years of experience in the real estate industry. Before joining LRES, he served as director of commercial valuation for PCV Murcor, where he managed the team responsible for the production of appraisal reports and reviews. Prior to that position, Obregon held a regional manager role with Ameriquest Mortgage.
In his new position, Obregon will lead the LRES commercial appraisal department, including management of the team's operations. He will also oversee the development of the company's commercial product line and will assist in the identification of business opportunities.
"Frank's advanced knowledge and proven success in the commercial real estate industry make him a valuable addition to our team as LRES continues to expand offerings and create efficiencies in the commercial valuation industry," says Mark Johnson, president of LRES, in a release.
"I look forward to collaborating with the LRES team to establish highly modernized processes for LRES' growing commercial valuation division," adds Obregon.