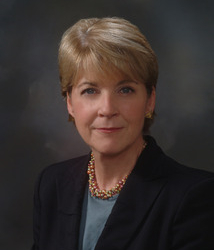 Massachusetts Attorney General Martha Coakley has announced that her office will conduct its own investigation regarding Standard & Poor's Rating Services' (S&P) actions prior to the 2008 economic crash.
The Boston Herald reports that Coakley's investigation will be handled separately from the lawsuit filed by the U.S. Department of Justice (DOJ) against S&P. The DOJ alleges that S&P intentionally gave incorrect ratings to mortgage-backed securities and collateralized debt obligations in the period before the 2008 crash. Sixteen states have joined the DOJ in its lawsuit, which S&P has rebuked as 'meritless.'
'These are serious allegations and, as our previous action around mortgage backed securities has shown, our office remains committed to holding accountable those who helped trigger the financial crisis and to preventing further harm,' Coakley said in a statement.