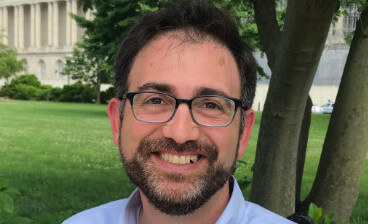 Ethan Saxon has joined the Mortgage Bankers Association (MBA) as associate vice president of legislative affairs.
In addition, Rob Van Raaphorst has been promoted to vice president of communications.
Saxon joins the MBA from Capitol Hill, where he spent the majority of his professional career. Among his various roles, Saxon has served as Chief of Staff for Rep. Mikie Sherrill (D-N.J.) and as Deputy Chief of Staff for Sen. Richard Blumenthal (D-Conn.).
Saxon has also served on congressional staff for Reps. Madeleine Bordallo (D-Guam) and Jim Maloney (D-Conn.). In addition to his extensive Capitol Hill experience, he has worked for R&R Partners, Gallatin Public Affairs, the Commission on the National Guard and Reserves, and the Defense Base Closure and Realignment Commission.
Robert Broeksmit, CMB, president and CEO of the MBA, says Saxon's "extensive career on Capitol Hill and experience in public policy make him the ideal individual to join MBA's legislative and political affairs team."
"Our members will benefit from his experience, tenacity and knowledge of the legislative process," Broeksmit says in a statement.
Bill Killmer, chief lobbyist and senior vice president of legislative and political affairs for the MBA, points out that Saxon "has worked on a variety of complex issues with numerous members of Congress."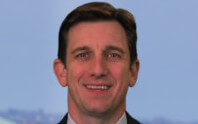 Van Raaphorst joined the MBA in 2013 as director of public affairs and had previously been promoted to associate vice president of public affairs.
In his new role as vice president of communications, Van Raaphorst will help shape the overall public affairs strategy, as well as overseeing all aspects of media relations, member communications and video content development.
Broeksmit says Van Raaphorst "is a seasoned communicator who has played a critical role in devising and executing against a wide variety of MBA's communications objectives."
"He is strategic, effective and diligent, developing and delivering compelling messaging that resonates with a wide variety of important audiences," Broeksmit adds.
Prior to joining MBA, Van Raaphorst worked at several public affairs firms, including Burson-Marsteller, DCI Group and R&R Partners, where he oversaw programs and provided counsel to Fortune 500 companies in the financial services, energy and telecommunications industries.
Van Raaphorst is also a former television reporter for ABC News and has worked for Fox Sports Pittsburgh and St. Louis.