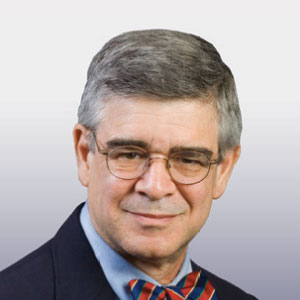 The devastation brought by Hurricane Sandy may help to spur a wave of real estate finance and construction opportunities, according to a new analysis issued by Dr. Peter Morici, professor at the Smith School of Business, University of Maryland School and former chief economist at the U.S. International Trade Commission.
Morici states that the hurricane's ultimate effects are 'far more complex than merely adding up insurance payouts and uninsured losses,' and he adds that Sandy's property destruction and disruption of commercial activity could ultimately cost up to $45 billion.Â
Yet Morici notes that the aftermath of the hurricane may actually prove to be a financial equivalent of a rainbow following a storm.
'Rebuilding after Sandy, especially in an economy with high unemployment and underused resources in the construction industry, will unleash at least $15 billion to $20 billion in new direct private spending – likely more as many folks rebuild larger than before, and the capital stock that emerges will prove more economically useful and productive,' Morici says. 'On the shore, older smaller homes on large plots are replaced by larger dwellings that can accommodate more families during the summer tourist season. The outer banks of North Carolina saw such gains several decades ago after rebuilding from a storm of similar scale.
'Disasters can give the ailing construction sector a boost, and unleash smart reinvestment that actually improves stricken areas and the lives of those that survive intact,' Morici continues. 'Ultimately, Americans, as they always seem to do, will emerge stronger in the wake of disaster and rebuild better-making a brighter future in the face of tragedy.'
Morici stresses that this forecast does not overlook 'the direct costs to individuals by temporary, and in some cases permanent, disruption to lives and communities, much of which cannot be quantified.' But he adds that when government funds are used to facilitate rebuilding, 'the process of economic renewal, in many tangible ways, can leave communities better off than before.'