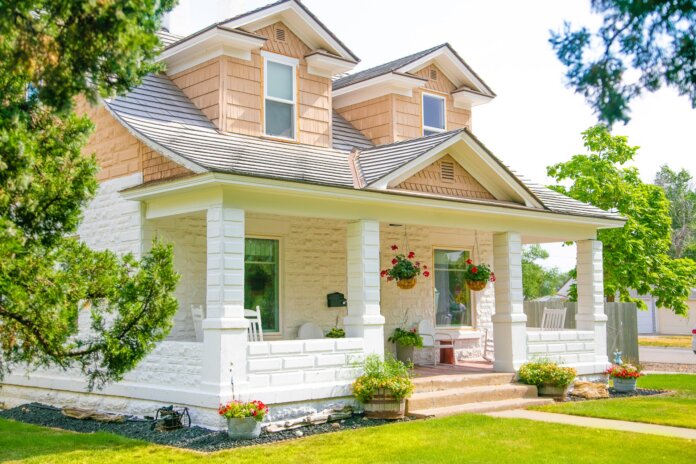 According to the National Association of Realtors' latest quarterly report, 18% percent of 186 tracked metro areas registered double-digit price increases in the fourth quarter of 2022, down from 46% in the third quarter of 2022.
Compared to a year ago, the national median single-family existing-home price rose 4% to $378,700. Year-over-year price appreciation decelerated when compared to the previous quarter's 8.6%.
"A slowdown in home prices is underway and welcomed, particularly as the typical home price has risen 42 percent in the past three years," NAR Chief Economist Lawrence Yun says. "Far fewer metro markets experienced double-digit price gains in the latest quarter."
Among the major U.S. regions, the South saw the largest share of single-family existing-home sales (45%) in the third quarter, with year-over-year price appreciation of 4.9%. Prices grew 5.3% in the Northeast, 4.0% in the Midwest, and 2.6% in the West.
"Even with a projected reduction in home sales this year, prices are expected to remain stable in the vast majority of the markets due to extremely limited supply," Yun adds. "Moreover, there are signs that buyers are returning as mortgage rates decline, even with inventory levels near historic lows."
The top 10 metro areas with the largest year-over-year price increases all recorded gains of at least 14.5%, with seven of those markets in Florida and the Carolinas. Those include Farmington, N.M. (20.3%); North Port-Sarasota-Bradenton, Fla. (19.5%); Naples-Immokalee-Marco Island, Fla. (17.2%); Greensboro-High Point, N.C. (17.0%); Myrtle Beach-Conway-North Myrtle Beach, S.C.-N.C. (16.2%); Oshkosh-Neenah, WI (16.0%); Winston-Salem, N.C. (15.7%); El Paso, Texas (15.2%); Punta Gorda, Fla. (15.2%); and Deltona-Daytona Beach-Ormond Beach, Fla. (14.5%).
Half of the top 10 most expensive markets in the U.S. were in California, including San Jose-Sunnyvale-Santa Clara, Calif. ($1,577,500; -5.8%); San Francisco-Oakland-Hayward, Calif. ($1,230,000; -6.1%); Anaheim-Santa Ana-Irvine, Calif. ($1,132,000; -1.6%); Urban Honolulu, Hawaii ($1,090,200; 3.4%); San Diego-Carlsbad, Calif. ($857,000; 1.4%); Los Angeles-Long Beach-Glendale, Calif. ($829,100; -1.3%); Naples-Immokalee-Marco Island, Fla. ($802,500; 17.2%); Boulder, Colo. ($759,500; -2.0%); Seattle-Tacoma-Bellevue, Wash. ($708,900; 1.3%); and Barnstable Town, Mass. ($668,100; 4.0%).
Roughly one in 10 markets (11%; 20 of 186) experienced hoNme price declines in the fourth quarter of 2022.
"A few markets may see double-digit price drops, especially some of the more expensive parts of the country, which have also seen weaker employment and higher instances of residents moving to other areas," Yun says.
Photo by Ian MacDonald on Unsplash