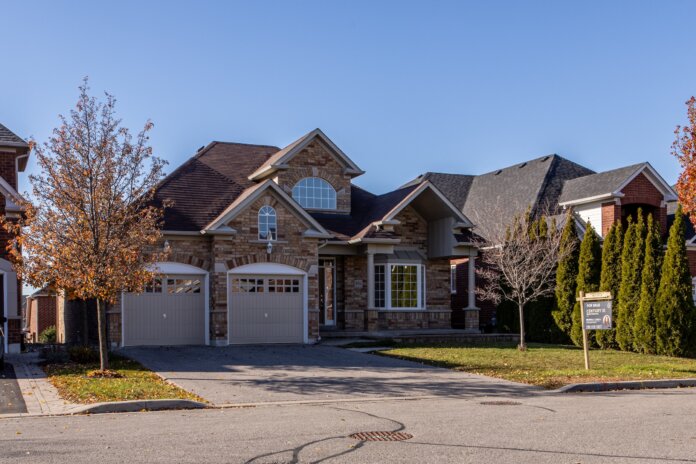 Existing-home sales deceased 2.4% in March compared with February to a seasonally adjusted annual rate of 4.44 million, according to the National Association of Realtors (NAR).
Year-over-year, existing-home sales were down 22.0%.
Regionally, and month-over-month, existing-home sales were flat in the Northeast, down 5.5% in the Midwest, down 1.0% in the South, and down 3.5% in the West.
Year-over-year, home sales were down 21.2% in the Northeast, 17.6% in the Midwest, 20.4% in the South and 30.5% in the West.
The median existing-home sale price dipped 0.9% from year ago to $375,700.
"Home sales are trying to recover and are highly sensitive to changes in mortgage rates," says Lawrence Yun, chief economist for NAR, in a statement. "Yet, at the same time, multiple offers on starter homes are quite common, implying more supply is needed to fully satisfy demand. It's a unique housing market."
Total housing inventory registered at the end of March was 980,000 units, up 1.0% from February and 5.4% from a year ago. That's a 2.6-month supply at the current sales pace.
"Home prices continue to rise in regions where jobs are being added and housing is relatively affordable," Yun adds. "However, the more expensive areas of the country are adjusting to lower prices."
Properties typically remained on the market for 29 days in March, down from 34 days in February but up from 17 days in March 2022.
Sixty-five percent of homes sold in March were on the market for less than a month.
Photo: Dillon Kydd