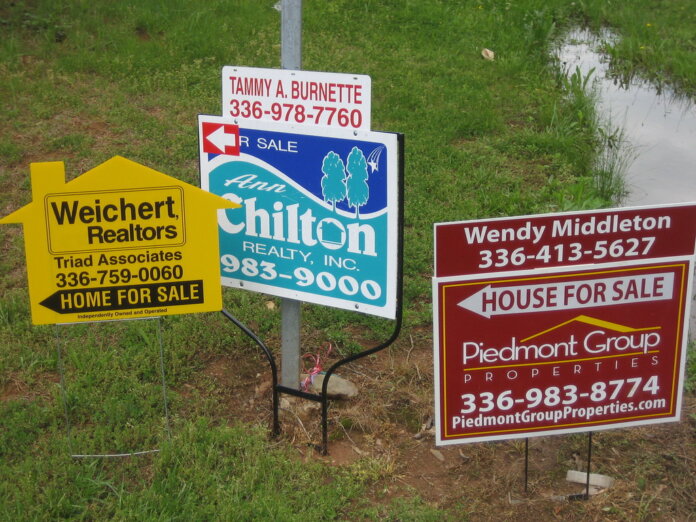 After surging 6.7% month-over-month in January, existing-home sales dropped 7.2% to a seasonally adjusted annual rate of 6.02 million in February, according to the National Association of Realtors (NAR).
Year-over-year, existing-home sales decreased 2.4%.
Regionally, and month-over-month, sales fell 11.5% in the Northeast, 11.3% in the Midwest, 5.1% in the South, and 4.7% in the West.
Regionally, and year-over year, existing-home sales fell 12.7% in the Northeast, 1.5% in the Midwest, and 8.3% in the West. Only the South saw an increase – of 3.0% – from one year ago.
The median price in the South was $318,800, an 18.1% jump from one year prior. For the sixth straight month, the South experienced the highest pace of price appreciation compared to the other regions, NAR reports.
"Housing affordability continues to be a major challenge, as buyers are getting a double whammy: rising mortgage rates and sustained price increases," says Lawrence Yun, chief economist for NAR, in a statement. "Some who had previously qualified at a 3 percent mortgage rate are no longer able to buy at the 4 percent rate.
"Monthly payments have risen by 28% from one year ago – which interestingly is not a part of the consumer price index – and the market remains swift with multiple offers still being recorded on most properties," Yun adds.
Total housing inventory at the end of February totaled 870,000 units, up 2.4% from January and down 15.5% from one year ago.
Unsold inventory sits at a 1.7-month supply at the current sales pace – up from the record-low supply in January of 1.6 months and down from 2.0 months in February 2021.
Yun notes that rising rates and escalating prices have prevented many consumers from making a purchase.
"The sharp jump in mortgage rates and increasing inflation is taking a heavy toll on consumers' savings," he says. "However, I expect the pace of price appreciation to slow as demand cools and as supply improves somewhat due to more home construction."
The median existing-home price for all housing types in February was $357,300, up 15.0% from February 2021.
Properties typically remained on the market for 18 days in February, down from 19 days in January and 20 days in February 2021.
Eighty-four percent of homes sold in February were on the market for less than a month.
Photo: Ian MacDonald