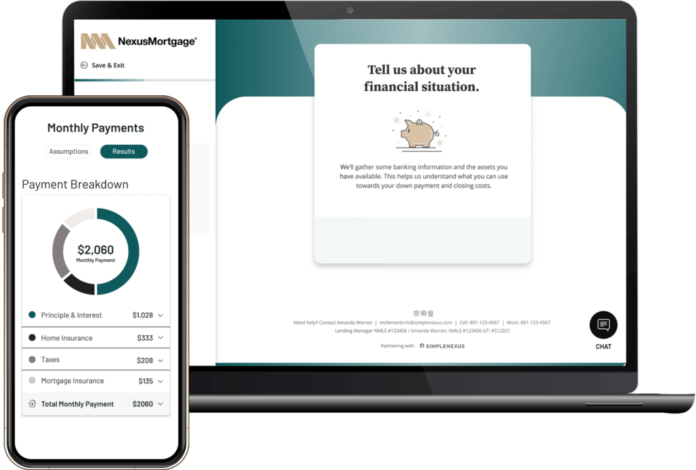 nCino Inc., a cloud banking and digital transformation solutions company for the global financial services industry, has completed its acquisition of SimpleNexus, a cloud-based, mobile-first homeownership software company.
"We are excited to officially welcome the SimpleNexus team to the nCino family," says Pierre Naudé, CEO of nCino. "The combination of nCino and SimpleNexus brings together two best-in-class, cloud-native companies focused on transforming the financial services industry by streamlining and simplifying cumbersome financial processes with innovative, market-leading technology solutions. Together, we can enhance the offerings for our customers and strengthen nCino's position as the worldwide leader in cloud banking."
The SimpleNexus platform's end-to-end home buying process enables loan officers, borrowers, real estate agents and settlement agents to engage in the homeownership process from any device.
"We are thrilled to join forces with nCino, a company that shares our passion for innovation and commitment to customer success," comments Cathleen Schreiner Gates, CEO at SimpleNexus. "I'm confident that together, we can accelerate digital transformation across the industry and better serve financial institutions and independent mortgage banks of all sizes."