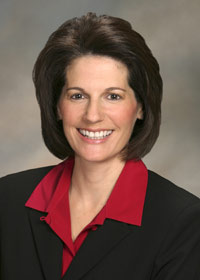 Nevada Attorney General Catherine Cortez Masto has announced that RBS Financial Products (RBSFP) will pay a $42 million settlement to resolve a two-year investigation into the firm's role in purchasing and securitizing subprime and payment option adjustable rate mortgages in Nevada.
According to a statement issued by Masto's office, the assurance of discontinuance requires RBSFP to commit to certain changes in its practices to the extent it securitizes Nevada mortgages and to pay the state $42 million to be used for payments to affected borrowers, mortgage fraud enforcement, foreclosure prevention, and attorney's fees and costs. However, the settlement release does not cover any claims related to potential manipulation of LIBOR rates by RBS.Â
'The payment from RBS will alleviate some of the injury to the Silver State and its residents,' says Masto. 'The changes to its securitization process should help make sure that we do not go down this road again.'
As part of the settlement, RBS neither admits nor denies any wrongdoing.